Growing up in the late 1950's and early 1960's, my Dad owned a TV and appliance repair business. One of the things my Dad taught me was how to do the basics when it came to repairing things. He also let me take apart things and try to get them back together with no pieces left over – things like old washers, lawnmowers, radios, etc. I quickly learned that if Part A did not properly connect to Part B, then Part C or D or E would not work either, and the whole outcome and purpose of the device was useless. I would often find that very small "disconnect" could totally stop a radio, washing machine or a lawnmower engine. Those little connections mattered a lot.
In our lives, this principle has TREMENDOUS application and impact on not only us, but on those we love and those with whom we come in contact every day. Our Men's Ministry group was recently reminded of this fact in a study we did called "Watch Your Mouth" by Dr. Tony Evans. Over the course of our 4-week study, we were reminded that even though our mouth may not be physically connected to our heart, what is IN our heart will definitely affect what comes OUT of our mouth – no matter how much we try to cover it or disguise it. The relationship between the heart and mouth is mentioned many times in God's Word. In fact, In Luke 6:45, Jesus Himself said "The good person out of the good treasure of his heart produces good, and the evil person out of his evil treasure produces evil, for out of the abundance of the heart his mouth speaks."
So how do we reset the connection between this beast called the heart, which Jeremiah 17:9 says is "deceitful above all things, and desperately sick" so that its output through our mouths doesn't hurt and damage those around us? ONLY by relying on God to clean and repair the "old nature" settings in us. Dr. Evans encouraged us to daily read, pray and meditate on Psalm 19:14 – "Let the words of my mouth and the meditation of my heart be acceptable in your sight, O Lord, my Rock and my Redeemer." Many of us men have been challenged to try this and are finding that focusing on pleasing our Lord through confession and repentance and cleaning out our hearts, has a TREMENDOUS impact on our mouths! Remember, even the little connections matter a lot.
The connection between our heart and our mouth is so important and is something that can produce both great joy and great sorrow.  My prayer is that all the "words of my mouth and the meditations of my heart" be pleasing to Him who is my Rock and my Redeemer!
---

PREPARING FOR SUNDAY
Sermon:
Antioch: The Church of Doctrine
Acts 15:22-35
Pastor Michael
Scripture:
Leviticus 17:8-12;18:24-26
Evening Service:
Saints & Sinners, part 2
Psalm 35
Pastor Michael
---

The Clothes Closet ministry is in need of men's winter clothing. We could use men's coats, sweatshirts, long-sleeved shirts, and pants/jeans; especially smaller sized pants from 30-34. These items may be put in the clothes barrel near the doors to the large parking lot.
---

WINTER WEATHER
If church services are cancelled because of weather, the notice will be broadcast on Channels 6, 8 and 12, a church wide email will be sent as well as an app alert.
---

WOMEN'S MINISTRY
Wednesday Night Bible Study begins January 24 with a Kickoff dinner beginning at 6:45 PM. We will be studying Ordinary Women & Their Extraordinary God. There will be no cost for this study and it will meet in the Mizpah Room (Rm 107)
---

Registration for the upcoming semester will be held on two Sundays, January 28 and February 4 at the Welcome Center immediately following the morning service. If you are NOT currently in one of these groups, you may pick up a SLG flier on any of the tables as you leave the sanctuary this Sunday for details.
---

Starts back Wednesday, February 7th at 6:45 PM
• First eight weeks begins with "Victory in Spiritual Warfare" by Tony Evans
• Last five weeks conclude with "Anxious for Nothing" by Max Lucado
• Men's Ministry meets upstairs in Room 206
---


Sunday, January 28 PM at 6:30 PM.
The report as well as the candidates for deacon, elder and trustee will be available on the tables this Sunday.
---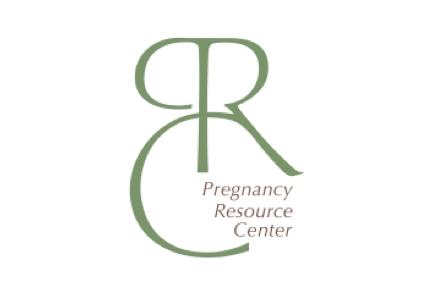 The Pregnancy Resource Center is looking for men and women who hold a biblical worldview of life and have a desire to compassionately serve people who may be unprepared for pregnancy. Training is held twice a year and is required for volunteering. Training dates are Feb. 10, 15, 22, Mar. 1, 8, or 15. Registration deadline is January 26. RSVP to Rebecca Jones at 804.673.2020 or rjones@prcrichmond.org.
---
Greece Missions Trip:
There is an informational meeting for those interested in being a part of an VBS/English camp in Greece from June 21 – July 2 on Sunday, January 28 at
5:30 PM in the Conference Room.